The Junior League of Toledo partners with local nonprofits to provide volunteers for projects that can be completed in one day. Our goal is to offer hands-on volunteer opportunities for our members to give back to the Toledo community while also providing nonprofit agencies with trained, enthusiastic volunteers.
Previous DIAD projects have included cooking meals for the Ronald McDonald House, arts and crafts with the women and children of the Aurora House, crafting blankets for Project Linus and cheering on young women at Girls on the Run 5K.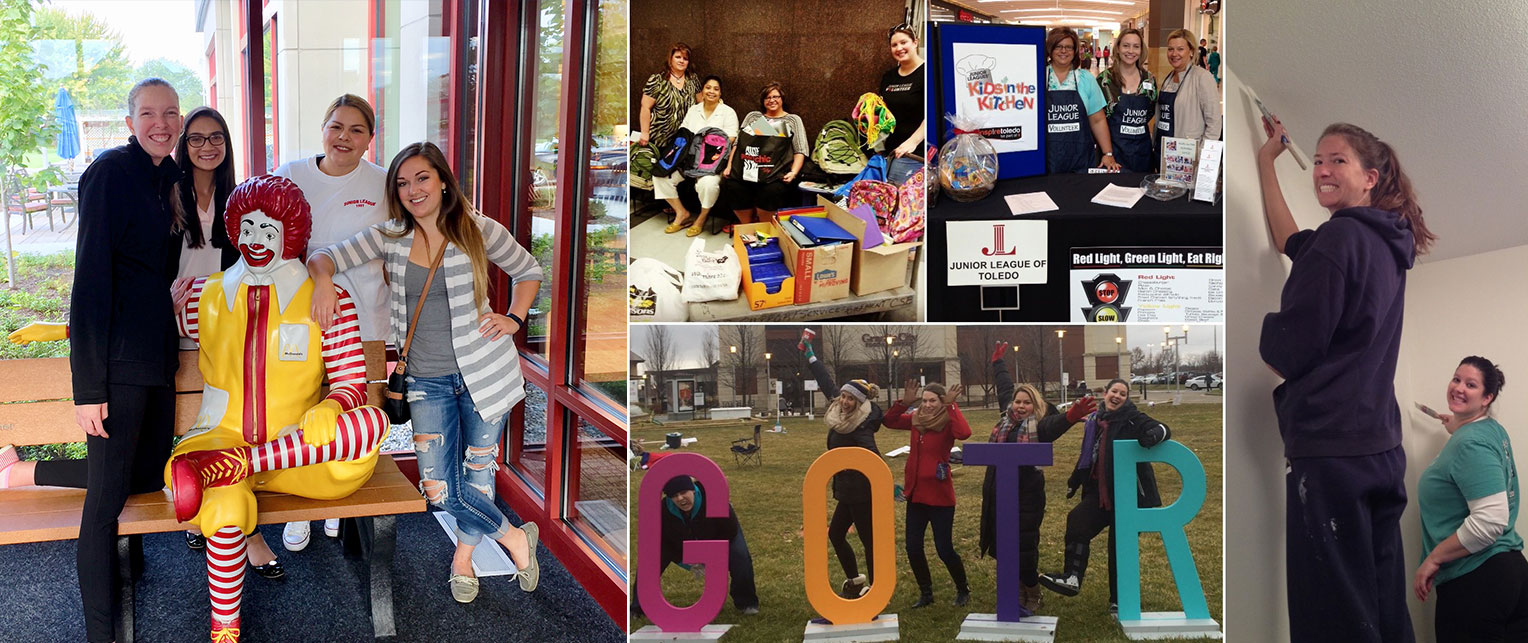 Are you interested in having the Junior League of Toledo support your organization through one-day volunteer opportunities?
If so, please complete this application. We will review all requests and arrange volunteer commitments with nonprofit organizations where we feel we can best be of service. Please keep in mind we are looking for projects that are meant for one day (be completed in 4-6 hours). We require that organizations provide at least six weeks' notice for volunteer projects.